Some News
I'm thrilled to announce that I'll be moving to D.C. in June to join Al Jazeera America's flagship news program in a senior role as a digital producer. Relentless, fiercely objective journalism has always been paramount to my work, and I see in AJA's new channel a bold, radical opportunity to raise the bar in cable news: to do it differently and more seriously, with...
Why the Military Has a Sexual Assault Problem →
Here's why the military has a sexual assault problem - and here's what can be done about it: a must-read by my colleague Sarah Childress.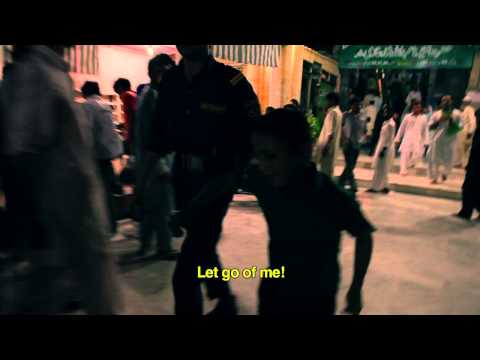 "It certainly takes courage to speak, but it takes a different kind of courage to..."
– Following the speculation and errors rife in last week's media coverage of the events in Boston, here's a sharp, thoughtful argument about the need for silence, better timing and more pragmatism in breaking news. A must-read for every journalist.
1 tag
"Give your daughters difficult names. Give your daughters names that command the..."
– Moved by this piece on the Quvenzhanés, Warsans and Azmats of the world.
"One of the things that's heartening by this partnership is the fact that it..."
– I talk to the Hartford Courant's Alaine Griffin and Josh Kovner — who partnered with FRONTLINE in this  joint investigation — about what it was like to report Adam Lanza's story — and the responsibility journalists have to get it right.
Watch
As Afghanistan fades from the headlines, do yourself a favor and watch Buzkashi Boys, a ravishing narrative film about two best friends who dream big in the war-torn ruins of Kabul. Though the country's film industry has been ravaged by war, the film was shot entirely on location in Afghanistan, investing heavily in local talent. As director Sam French explained it: We hoped to describe...
"PPP's annual poll on TV news finds that there's only one source more..."
– Public Policy Polling's Annual TV News Trust Poll, yet again.
"Many of the most impressive people, on the other hand, were strategic..."
– Just one of many life-lesson-gems David Brooks discovered from The Life Reports, reflections from those at least 70-years-old on what they did well, what they did not so well and what they learned along the way. They're stories I sometimes look to for comfort and wisdom when evaluating my own...
Watch
Ahead of Barack Obama's second inauguration and our upcoming film Inside Obama's Presidency, I partnered with Longreads to pick the best long-form reporting and reading about his first term. Grab some hot chocolate and go knock yourself out.
"For Al Jazeera, the impending acquisition is a coming-of-age moment. A decade..."
– Brian Stelter on the deal Al Jazeera is finalizing to buy Current TV, which could finally give the pan-Arab news giant a pathway to millions of American living rooms.
"Support for Pawnee Public Radio comes from listeners like you, and from the new..."
– I love when Parks & Rec spoofs public radio.
What's the Future for Campaign Finance Reform? →
After the most expensive election in U.S. history, I dig in for FRONTLINE.
Watch
What happens when a teenage girl in Pakistan goes to court to take on the men she says raped her?  Outside the country, few know the gripping story of Kainat Soomro, but filmmakers Habiba Nosheen and Hilke Schellmann are changing that. Watch their trailer for "Outlawed in Pakistan."
"I want to take their hands and pull them home with me. Come, meet my father...."
– Reminded of this by Waheeda Samady today.
"The number of militants and civilians killed in the drone campaign over the past..."
– The Washington Post's Gregg Miller on the significant milestone looming in America's drone war — and the long road of drone warfare ahead.
Big Money 2012 →
golis: FRONTLINE launched Big Money 2012 today, a huge multipart, multiplatform effort to investigate and explain the way raising and spending money to influence elections is changing in this election cycle. With the launch came the digital team's big contributions: A fascinating digital…
"He told everybody he was going to be aggressive. He told everybody what he was..."
– Former White House Chief of Staff Rahm Emanuel on the confusion some Obama supporters feel about his being a "war president." (Via the just launched FrontlineInterviews)
"In her latest e-mail to me, in all caps, she wrote, 'I WANT AN ACCESS TO..."
– Malala Yousafzai, just 14-years-old, is fighting for her life right now after being gunned down by the Taliban in Pakistan. Please read this touching reflection from Adam Ellick, who shares some of his favorite memories of this brave, extraordinary girl, his "small video star."
"His joy has come from learning that you can do life's unwanted things with some..."
– A beautiful piece about an Italian veterinarian-turned-butcher, by Anand Giridharadas.
"When a seven-foot yellow-feathered bird who is subject to depressions attempts..."
– From The New Yorker's archive, Renata Adler writes in defense of Big Bird and children's programming in 1972: Read more. (via newyorker)
"They're like a giant sports bar for law enforcement."
– Dana Priest tells me about "fusion centers," a massive (and costly) pillar of America's post-9/11 local counterterrorism apparatus. A two-year Senate investigation published today concluded that fusion centers haven't yielded counterterrorism intelligence.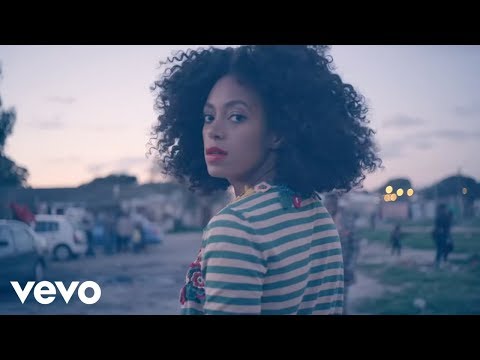 "In one pin, woodland critters surround Romney, holding heart-shaped cutouts with..."
– Likely the only time I'll ever be able to write "woodland critters" & "Mitt Romney" in the same piece. Enjoy.
Egyptian Woman Wishes Screaming Protester Husband... →
Smart, Thoughtful Election Coverage →
In the lead up to The Choice 2012, FRONTLINE's digital team is taking a different approach to covering the election this year. In addition to publishing unique artifacts about the candidates' lives, we're leading focused interactive discussions about them with the leading journalists who've covered the candidates, including Jodi Kantor, James Fallows, David Maraniss and...
Syria: The Crisis, The Rebels & The Endgame →
Syria's deadly conflict is incredibly complicated and, at times, very misunderstood. Here's a piece I produced for last night's broadcast of the The Battle for Syria (which you can watch here) on the long-term impacts of the Syrian rebellion. People who know the situation on the ground best explain the evolving rebel groups, the deteriorating humanitarian crisis, the nuances of...